PrintBlade 30 Doctor Blade - IMPROVED WEAR RESISTANCE
PB30 is a high quality Doctor Blade manufactured from a superior steel grade with additional chromium for improved wear resistance.

Manufactured from high quality European tool steel with a specially adapted microstructure, PB30's higher wear resistance makes it an ideal blade for use on high volume lines. 

PB30 Doctor Blades are available in a range of widths and thicknesses, with the choice of three industry standard edge profiles.

Manufactured in the United Kingdom at our ISO9001 certified factory, PrintBlade Doctor Blades are precision-ground using the latest advanced technology.

To talk to us about PrintBlade 30, call Dave on +44 0114 244 0527 ext. 116 or email david.stead@fernite.co.uk
We supply PB30 in the industry standard edge profiles;
Lamella edge, Bevel edge and Round edge.

PB30 is available in thicknesses of 0.15mm and 0.2mm.
We can supply PB30 to your required length. 
To enquire about our stock of PB30 doctor blade please call Dave on +44 (0)114 244 0527.
● Specially adapted microstructure tool steel blade
● Added Chromium for increased hardness, excellent durability and higher wear resistance
● Precision ground edges with exceptional straightness for clean doctoring
● Supplied cut to required length
● Suitable for Rotogravure and Flexographic printing processes
● High performance from a low cost blade
● Reliable, quality supply from an ISO9001 certified UK manufacturer.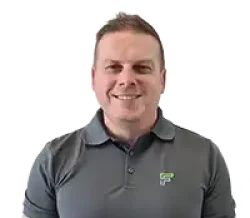 If you'd prefer to send us an enquiry, please complete the form below, thank you.
PrintBlade 30 -TECHNICAL INFORMATION